Fair & Festival
Fairs and festivals of Jammu and Kashmir are a criticism of the various cultural and social tradition of the valley. Like all other parts of India, Kashmir too existing in abundance with many fairs and festivals throughout the year. Fairs and festivals of Kashmir are celebrated with much fanfare and joy, regardless of the religion. Lohri is celebrated with as much excitement as Id or Diwali. List of the most famous fairs and festivals famed in the Jammu and Kashmir state are: Lohri, Baisakhi, Bahu Mela, Chaitra Chaudash, Purmandal Mela, Jhiri Mela and Mansar food.
Lohri
Lohri is famously known as Makar sankranti all over India. Lohri festival is also celebrated as Makar Sakranti. It is celebrated on 13th January to welcome the beginning of spring. Young boys visit elders and recently married couples and ask for gifts and presents. Young boys move around in colorful succession and represent the Chhajja dance.
Tulip Festival
This is a wonderful flower festival organized from the 5th to 15th of April in Srinagar at the Indira Gandhi Memorial Tulip Garden. The festival showcases tulips of Srinagar. Apart from flowers, the festival also lets you sample the culture of Kashmir by way of folk dances and songs, cultural programs, cuisine and handicrafts at the venue.
Purmandal Mela
This three-day fair is organized to observe occasion the marriage of Lord Shiva and Goddess Parvati on Shivratri.
Bahu Mela
Bahu Mela is organized many a year at the Kali temple in Bahu Fort of Jammu.
Milad-ud-Nabi
Milad-ud-Nabi is remarked in Srinagar in the month of April or May. The prophet's birthday is celebrated with specific passion at the Hazratbal Mosque, when its blessed relic, a lock of the Prophet's hair is showed to the devotees.
Snow Festival
Every year Kashmir govt organized snow festival or winter games at Gulmarg between January & February like the state sking championship, Kashmir snow festival.
Chaitre Chaudash
Chaitre Chaudash is organized in the month of March-April at the village Uttar Behni.
Eid-ul-Zoha
Eid-ul-Zoha is organized in the month of in July. It observe occasion Prophet Abraham, who agreed to sacrifice his son to God.
Jhiri Mela
Baba Jitu was a innocent, God devotion and truthful farmer who favored to kill himself moderately than present to the inequitable requirements of the local landlord to part with his crop. He murder himself in the village of Jhiri, 14 kms. distance from Jammu. A religion has grown around the Baba and his followers assemble at Jhiri on the designated day from every corner of North India; they revere him for his compassion, braveness and honesty and hold an annual fair in his name. Mansar.
Baisakhi
Baisakhi festival is also Celebrated on 13th April, Baisakhi is the ingestion festival of the north India. It is also the day when Guru Gobind Singh establish the Khalsa sect. Baisakhi is mainly known as the ingestion festival and is deliberated favorable particularly for marriages. Rivers, canals and ponds are crowded by devotees who unchanging take a ritual dip every year. People go to the Nagbani Temple to observe a great new year occasion. Many fairs are organized and people come in thousands to celebrate the start of an event of the new year and watch the popular Bhangra dance of Punjab.
Latest-News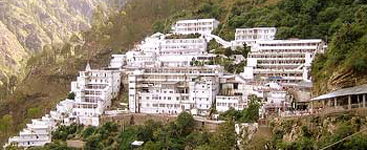 DESTINATIONS
Of all the places to visit in Jammu, the revered shrine of Vaishno Devi near Katra certainly stands at the top position. A visit to the shrine is experiential as well as equally sought after for religious experiences.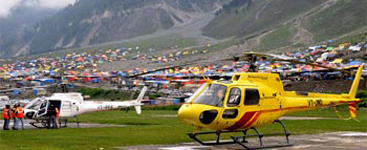 NEWS & EVENTS
Shri Amarnath Shrine Board (SASB) announced that the annual pilgrimage (Yatra) to the Holy Cave Shrine of Shri Amarnathji shall commence on 2nd July, 2015, on the auspicious day of Purshotam Purnima as per the Hindu Calendar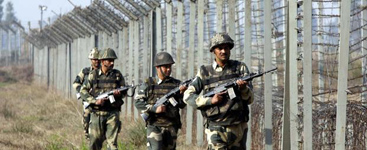 SECURITY
BSF, which was raised on 1st Dec 1965, is guarding the borders with a commitment to promote a sense of security among the public, has diversified its role in order to contain insurgency in J & K and North-East.
TESTIMONIALS :
"What actually i was expecting about Kashmir,in real it is Millions of times more enjoyable place.If anybody want to get experience of Live Heaven,then there is no such example of Heaven except Kashmir."
- Team Member